Plastic machining parts are changing all walks of our life now, from aerospace, military, semiconductor and electronics, medical and food and beverage industries, almost every aspect.
Most of the plastic machining parts are resistant to chemical corrosion, corrosion, high strength, heat resistance, non-conductive, UV, and many meet food grade standards.
Zhuzhou Hongda Polymer Materials Co., Ltd. is an excellent manufacturer of plastic processing parts in China. As a matter of fact, our plastic machining parts enable our customers to benefit greatly from the excellent performance of engineering plastics.
Plastic mechanical parts have many advantages:
Plastic is easy to form because of its ductility

Reduce completion cost

Faster production

Light weight

Corrosion resistance
Custom made plastic machined parts are commonly used in computer and electronic equipment enclosures, containers, lids, handles, knobs, connectors, telephones, panels, windows, automotive parts, displays, and many other applications. Hongda produces high quality plastic products for every customer to meet the specific application needs.
Our products sell well at home and abroad. We are committed to becoming a reliable supplier and exporter of high performance plastics. We have a high reputation for providing excellent parts quality.
Hongda provides you with nearly unlimited processing possibilities. Our experts team will be here to help you in the whole process, and we will offer you with the best machining plastic solutions.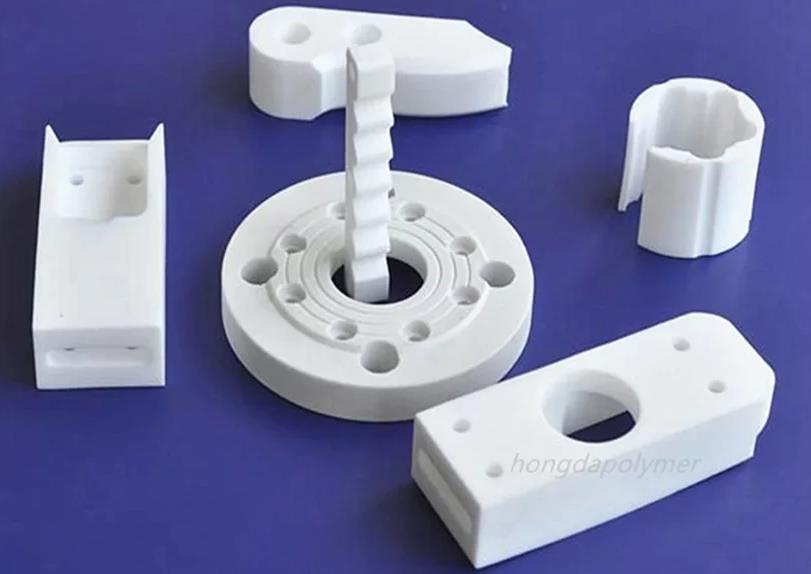 Tags: Plastic Machining Parts Factory, Plastic Machining Parts Manufacturer, Plastic Machining Parts Supplier